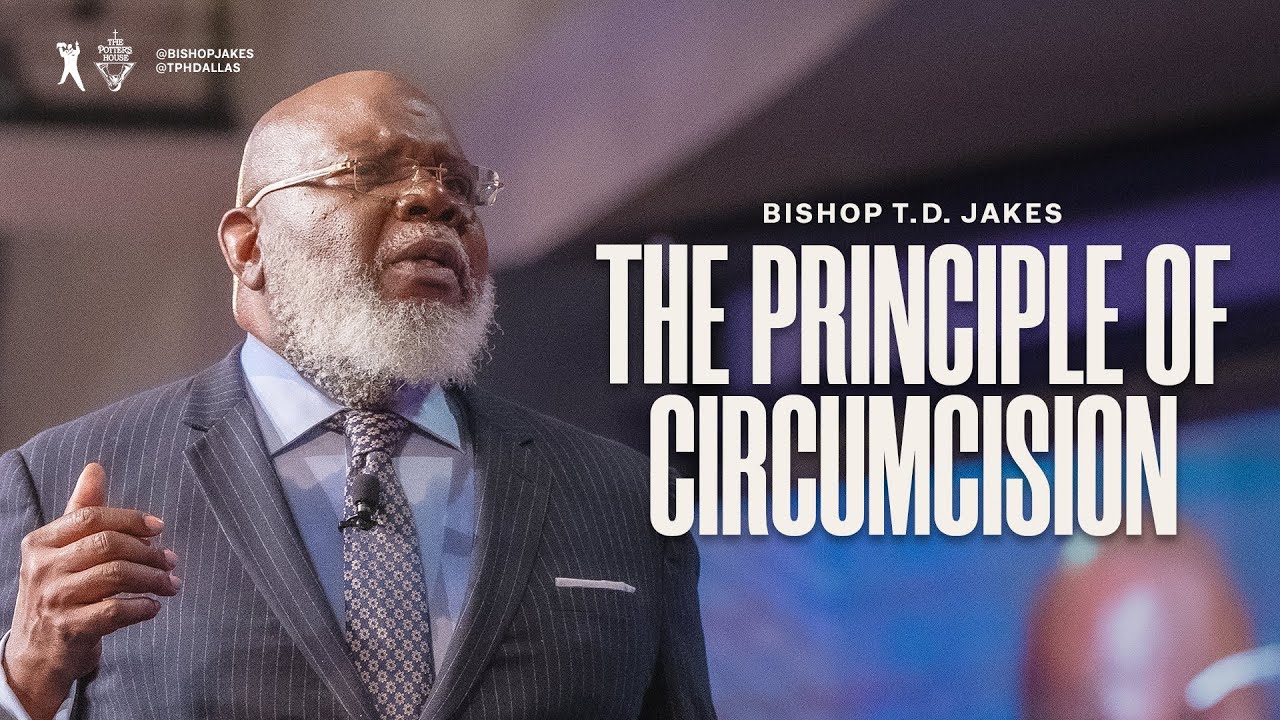 Bishop T.D Jakes Sunday Message 5th November 2023 | The Principle of Circumcision
Watch The Principle of Circumcision – preached By Bishop T.D Jakes at The Potter's House
The biblical concept of circumcision isn't just about a physical act — it's about cutting away the things we don't need to get closer to God. This transformative process reminds us to focus on what really matters and shake off distractions. Whatever your trial, circumcision equips you to move ahead through the pain. By doing so, you clear obstacles in your spiritual path to lead a life filled with purpose and joy! What are you willing to let go of to adequately elevate yourself?
Message: "The Principle of Circumcision"
Scriptures: Joshua 5:1-9 (NIV); Acts 15:1-2, 27-28 (NIV)
Speaker: Bishop T.D. Jakes
Date: Nov. 5, 2023
Attach your seed to this anointing, sow into good soil! http://bit.ly/2Tx7cFw or text TDJM [space] and dollar amount to 28950 [Example: TDJM 50 (for a donation of $50)]
If you need a church home, we want to welcome you! Embark your personal, private journey and become a part of our #TPHFaithFamily. To start, visit http://www.thepottershouse.org/members
If you are moved by this message and need support in navigating mental health challenges, know that you are not alone. The Potter's House Center for Counseling and Behavioral Health offers professional and licensed counseling services that can help you on your journey toward healing and growth. Contact us today at 214-333-6483 or email us at counselinginformation@tdjakes.org to learn how we can support you.
Follow Bishop T.D. Jakes on Social Media:
Instagram: https://www.instagram.com/bishopjakes
Twitter: https://www.twitter.com/bishopjakes
Facebook: https://www.facebook.com/bishopjakes
Thank you for watching Bishop T.D. Jakes Sunday Message 5 November 2023 | The Principle of Circumcision