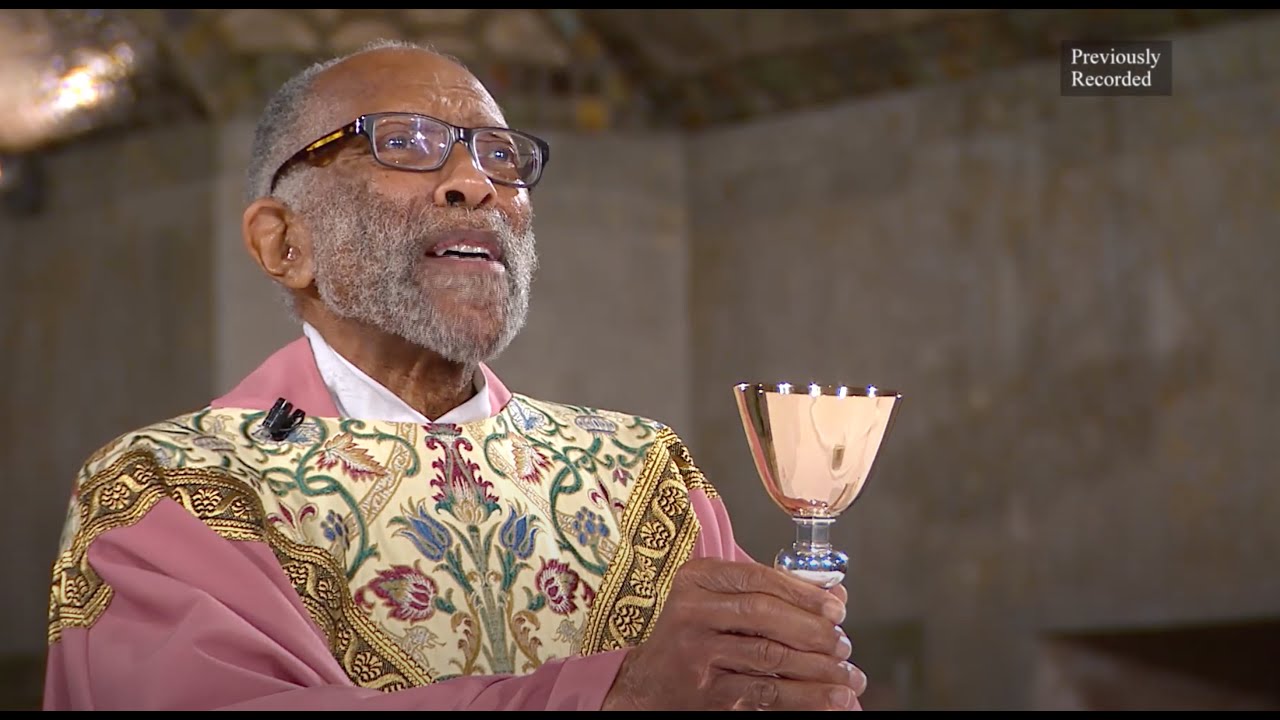 Catholic Sunday Mass 14 March 2021 Basilica of the National Shrine
The Sunday Mass
4th Sunday of Lent
March 14, 2021
Celebrant & Homilist: Reverend Monsignor Raymond G. East
Choir: Basilica of the National Shrine of the Immaculate Conception Choir Cantor & Organist, Washington, D.C.
Watch Catholic Sunday Mass 14 March 2021 Basilica of the National Shrine
Daily Reading for Sunday March 14, 2021
Reading 1, Second Chronicles 36:14-17, 19-23
Responsorial Psalm, Psalms 137:1-2, 3, 4-5, 6
Gospel, John 3:14-21
Reading 2, Ephesians 2:4-10
Reading 1, Second Chronicles 36:14-17, 19-23
14 Furthermore, all the leaders of Judah, the priests and the people too, added infidelity to infidelity, copying all the shameful practices of the nations and defiling the Temple of Yahweh which he himself had consecrated in Jerusalem.
15 Yahweh, God of their ancestors, continuously sent them word through his messengers because he felt sorry for his people and his dwelling,
16 but they ridiculed the messengers of God, they despised his words, they laughed at his prophets, until Yahweh's wrath with his people became so fierce that there was no further remedy.
17 So against them he summoned the king of the Chaldaeans and he put their young men to the sword within the very building of their Temple, not sparing young man or girl, or the old and infirm; he put them all at his mercy.
19 He burned down the temple of God, demolished the walls of Jerusalem, burned all its palaces to the ground and destroyed everything of value in it.
20 And those who had escaped the sword he deported to Babylon, where they were enslaved by him and his descendants until the rise of the kingdom of Persia,
21 to fulfil Yahweh's prophecy through Jeremiah: Until the country has paid off its Sabbaths, it will lie fallow for all the days of its desolation — until the seventy years are complete.
22 In the first year of Cyrus king of Persia — to fulfil the word of Yahweh through Jeremiah — Yahweh roused the spirit of Cyrus king of Persia to issue a proclamation and to have it publicly displayed throughout his kingdom:
23 'Cyrus king of Persia says this, "Yahweh, the God of Heaven, has given me all the kingdoms of the earth and has appointed me to build him a Temple in Jerusalem, which is in Judah. Whoever there is among you of all his people, may his God be with him! Let him go up."'
Catholic Sunday Mass 14 March 2021 Basilica of the National Shrine
Spread the Gospel today. Share this Daily Devotional Message to your loved Ones, friends and families. Thank you and God bless you abundantly. Use the Share Button Below