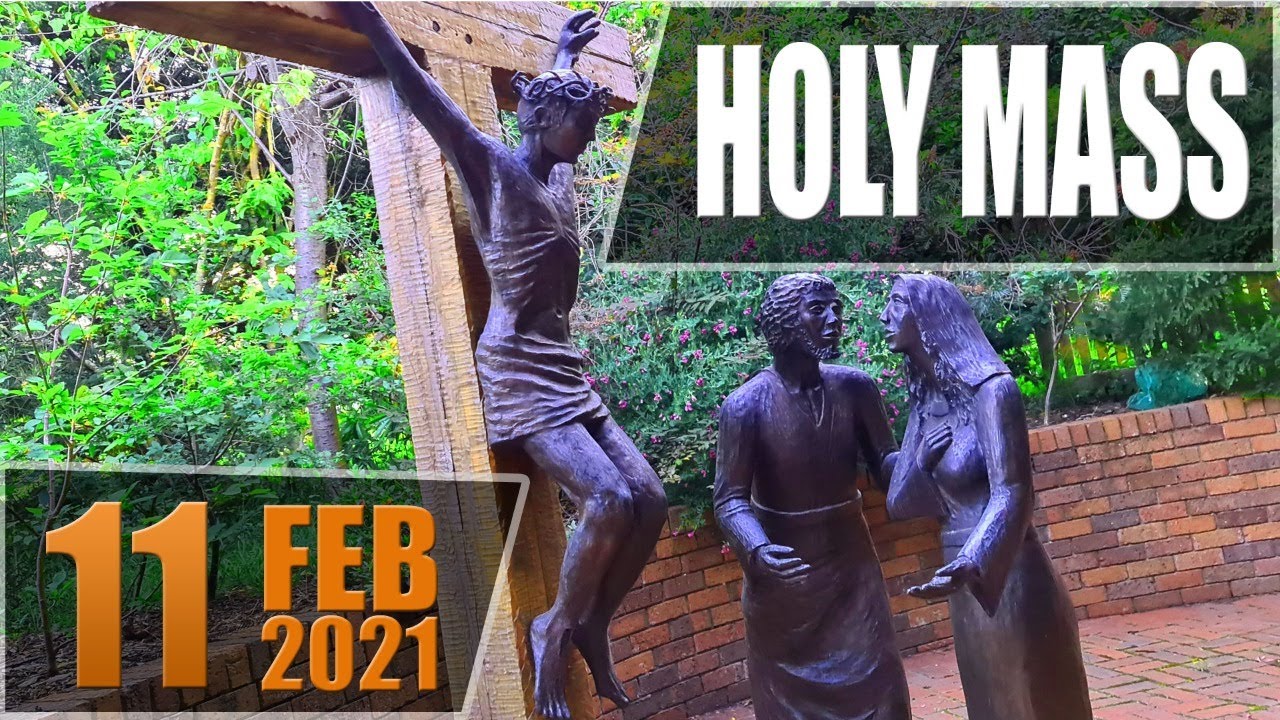 Catholic Mass Thursday 11th February 2021 Daily Mass Online
Watch Today's Mass February 11, 2021 Daily Mass Online. Do not let the pandemic prevent you from attending daily Holy Mass. Tune into 'DAILY MASS' every day to receive the grace and peace of our Lord Jesus.
Daily Reading for Thursday February 11, 2021
Reading 1, Genesis 2:18-25
Responsorial Psalm, Psalms 128:1-2, 3, 4-5
Gospel, Mark 7:24-30
Reading 1, Genesis 2:18-25
18 Yahweh God said, 'It is not right that the man should be alone. I shall make him a helper.'
19 So from the soil Yahweh God fashioned all the wild animals and all the birds of heaven. These he brought to the man to see what he would call them; each one was to bear the name the man would give it.
20 The man gave names to all the cattle, all the birds of heaven and all the wild animals. But no helper suitable for the man was found for him.
21 Then, Yahweh God made the man fall into a deep sleep. And, while he was asleep, he took one of his ribs and closed the flesh up again forthwith.
22 Yahweh God fashioned the rib he had taken from the man into a woman, and brought her to the man.
23 And the man said: This one at last is bone of my bones and flesh of my flesh! She is to be called Woman, because she was taken from Man.
24 This is why a man leaves his father and mother and becomes attached to his wife, and they become one flesh.
25 Now, both of them were naked, the man and his wife, but they felt no shame before each other.
Catholic Mass Thursday 11th February 2021 Daily Mass Online
(Visited 123 times, 1 visits today)