WATCH LIVE SERVICE
Catholic Weekday Mass Today Online 13th October 2020, 28th Week of Ordinary Time 2020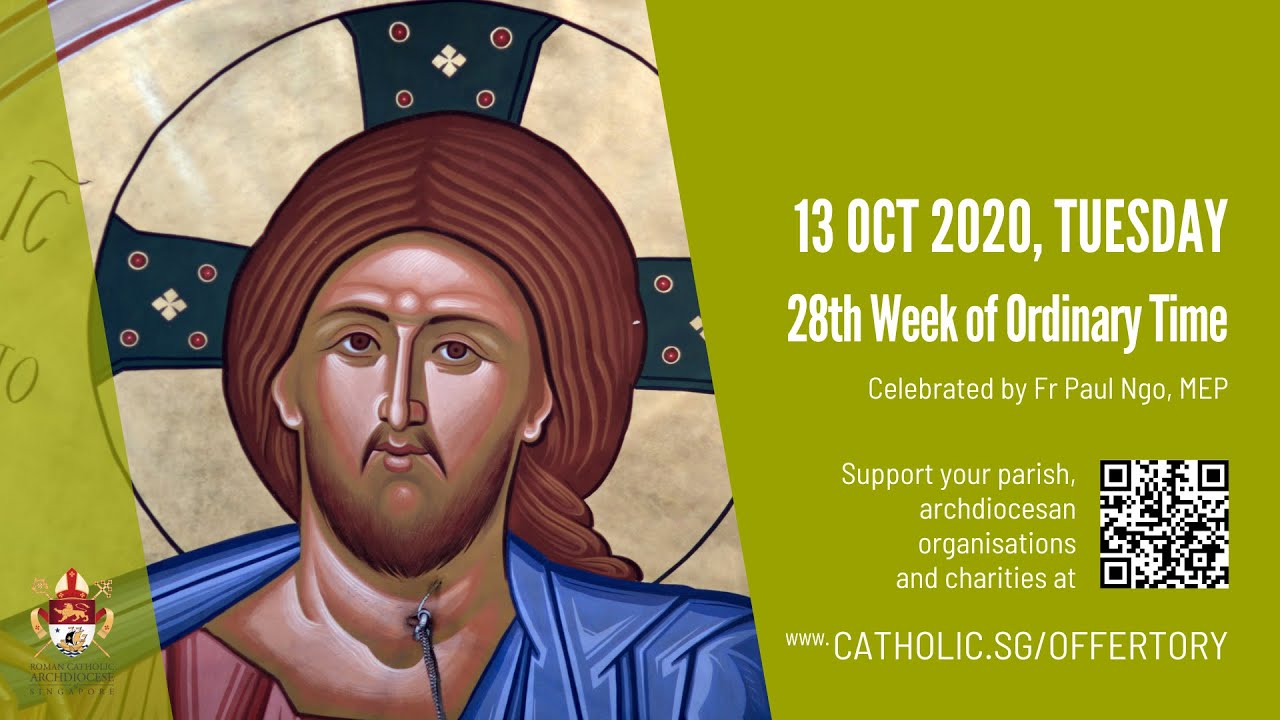 Catholic Weekday Mass Today Online 13th October 2020, 28th Week of Ordinary Time 2020
Tuesday, 28th Week of Ordinary Time (13th October 2020)
Mass Celebrated by Fr Paul Ngo, MEP
at the Church of the Immaculate Heart of Mary, Singapore
The celebrant for Masses on our channel for Wednesdays to Sundays is Archbishop William Goh.
The Catholic Mass today is celebrated all around the world. Here in Singapore, we are pleased to provide online, daily Catholic Mass live or recorded in English to all Catholics and anyone interested in the Catholic faith. During Catholic Masses, it is not uncommon to hear a homily about Catholic teachings and Catholic answers to life's questions. The Holy Mass is beautiful and stems from Jesus. Expect Catholic prayers, Catholic hymns (Christian songs) that come from 2000 years of tradition and practice. All are welcome.
Catholic Daily Mass Reading 13th October 2020 Online
Reading 1: Galatians 5:1-6
Responsorial Psalm: Psalms 119:41, 43, 44, 45, 47, 48
Gospel: Luke 11:37-41
Reading 1, Galatians 5:1-6
1 Christ set us free, so that we should remain free. Stand firm, then, and do not let yourselves be fastened again to the yoke of slavery.
2 I, Paul, give you my word that if you accept circumcision, Christ will be of no benefit to you at all.
3 I give my assurance once again to every man who accepts circumcision that he is under obligation to keep the whole Law;
4 once you seek to be reckoned as upright through the Law, then you have separated yourself from Christ, you have fallen away from grace.
5 We are led by the Spirit to wait in the confident hope of saving justice through faith,
6 since in Christ Jesus it is not being circumcised or being uncircumcised that can effect anything — only faith working through love.
Catholic Weekday Mass Today Online 13th October 2020
(Visited 12 times, 1 visits today)