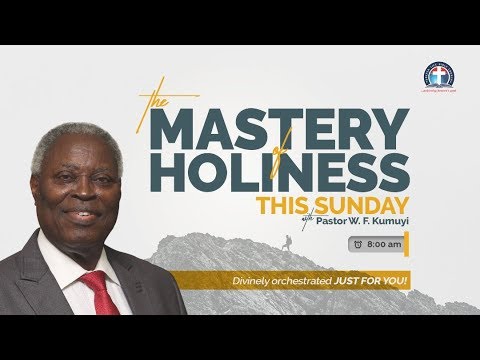 Deeper Life Live Sunday Worship Service 12 July 2020
Join the Deeper Life Live Sunday Service 12th July 2020 with Pastor W.F Kumuyi, the General Superintendent of Deeper Christian Life Ministry.
He that hath an ear, let him hear what the Spirit saith unto the churches; To him that overcometh will I give to eat of the hidden manna, and will give him a white stone, and in the stone a new name written, which no man knoweth saving he that receiveth it.
Watch below;
Deeper Life Live Sunday Worship Service 12 July 2020
You can read Today's DCLM Daily Manna Devotional 12th July 2020
TOPIC: Payday Is Coming
TEXT: Jeremiah 25:15-29
KEY VERSE: "For, lo, I begin to bring evil on the city which is called by my name, and should ye be utterly unpunished? Ye shall not be unpunished: for I will call for a sword upon all the inhabitants of the earth, saith the LORD of hosts." – (Jeremiah 25:29)
MESSAGE: On December 25th, 1908, a newspaper published in Messina printed a parody against God, daring Him to make Himself known by sending an earthquake. Three days later, the city and its surrounding district were devastated by a terrible quake that killed 84,000 people! Payday is coming someday for all. It is the duty of the Christian to prepare for God's judgment.
The passage under consideration unveils the decision of God against Babylon. Babylon would be destroyed for her wickedness and cruelty, and there was nothing anyone could do about it. Jeremiah was to warn of this impending judgment. He was also assigned by God to inform people that the cup of His wrath was soon to be poured on Israel and other nations like Egypt, Edom and the Philistines.
Judgment is coming. God has appointed a day in which He will judge the world for her sins. The present world system will not escape the judgment of God. All human deeds are on record and there would be no room for falsification of facts. Every action of man will be judged. Every thought (good or bad) will be brought to light. Boys and girls, and all adults of every race and in every continent will face the consequences of their professions.
The treatment we give to the word of God will determine our eternal destiny. Therefore, believers should not relax in their evangelistic outreaches because the judgment of God remains unchanging for all unrepentant souls from generation to generation. Persecutors of the gospel of our Lord Jesus Christ will not escape the wrath of God except they repent. The train of God's judgment is coming slowly but surely and it is important for all and sundry to be prepared.
THOUGHT FOR THE DAY: Judgment day is coming!
THE BIBLE IN ONE YEAR: 1 Chronicles 1-4
(Visited 74 times, 1 visits today)