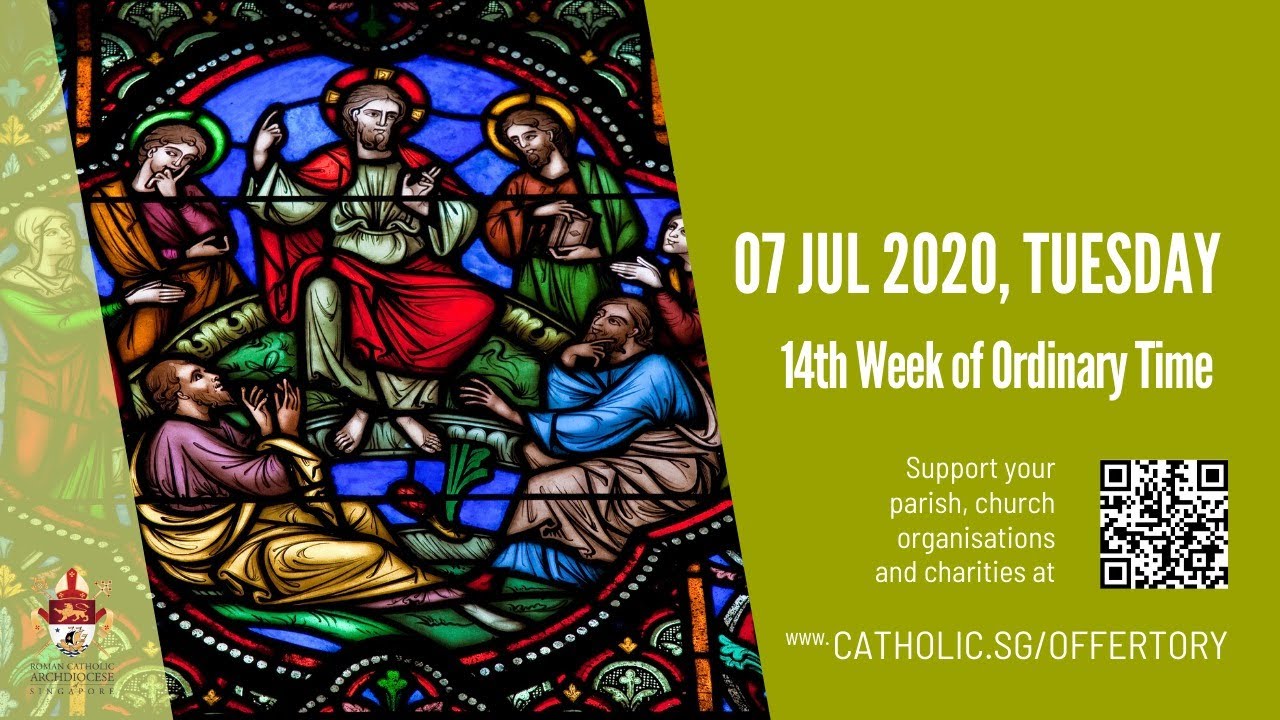 Catholic Mass Today Online 7 July 2020 Singapore
REAPING WHAT WE SOW Tuesday, 14th Week of Ordinary Time (7th July 2020)
The Catholic Mass today is celebrated all around the world. Here in Singapore, we are pleased to provide online, daily Catholic Mass live or recorded in English to all Catholics and anyone interested in the Catholic faith.
During Catholic Masses, it is not uncommon to hear a homily about Catholic teachings and Catholic answers to life's questions. The Holy Mass is beautiful and stems from Jesus. Expect Catholic prayers, Catholic hymns (Christian songs) that come from 2000 years of tradition and practice. All are welcome.
Listen via online radio at https://www.catholic.sg/radio/
Catholic Daily Mass Reading Tuesday 7 July 2020
Reading 1, Hosea 8:4-7, 11-13
Responsorial Psalm, Psalms 115:3-4, 5-6, 7-8, 9-10
Gospel, Matthew 9:32-38
Reading 1, Hosea 8:4-7, 11-13
4 They have set up kings, but without my consent, and appointed princes, but without my knowledge. With their silver and gold, they have made themselves idols, but only to be destroyed.
5 I spurn your calf, Samaria! My anger blazes against them! How long will it be before they recover their innocence?
6 For it is the product of Israel- a craftsman made the thing, it is no god at all! The calf of Samaria will be broken to pieces!
7 Since they sow the wind, they will reap the whirlwind; stalk without ear, it will never yield flour- or if it does, foreigners will swallow it.
11 Ephraim keeps building altars for his sins, these very altars are themselves a sin.
12 However much of my Law I write for him, Ephraim regards it as alien to him.
13 They offer sacrifices to me and eat the meat, they do not win Yahweh's favour. On the contrary, he will remember their guilt and punish their sins; they will have to go back to Egypt. Read More
Catholic Mass Today Online 7 July 2020 Singapore
(Visited 40 times, 1 visits today)